Where is Goal Seek in Microsoft Excel 2007, 2010 and 2013
Method A:
With Classic Menu for Office 2007/2010/2013 installed, you can click Menus tab to get back the classic style interface.
Click Data menu, move to What-If Analysis.
Click What-If Analysis, and choose the Goal Seek option, then the Goal Seek window will pop up.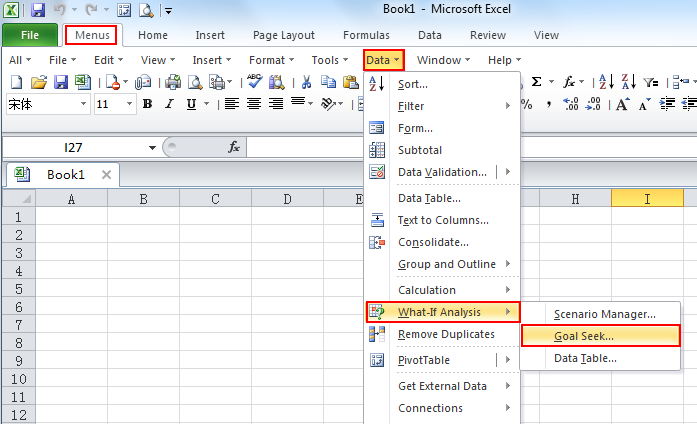 Method B:
Click Menus tab.
Move to Tools menu.
Choose Goal Seek in the drop down menu.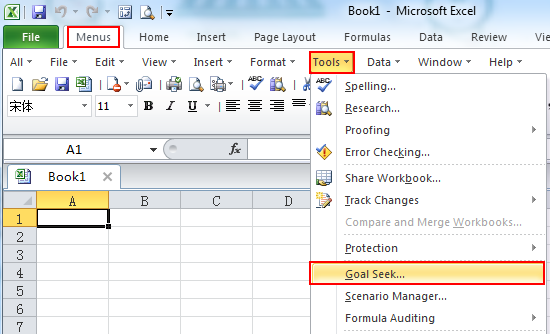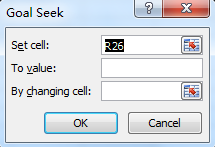 ---
Click Data tab
Move to Data Tools group; click the arrow next to it.

Click Goal seek in the drop down menu, you can get the Goal seek pop up window.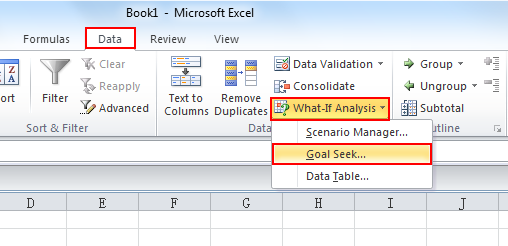 ---
Classic Menu for Office
Brings the familiar classic menus and toolbars back to Microsoft Office 2007, 2010 and 2013. You can use Office 2007/2010/2013 immediately without any training. Supports all languages, and all new commands of 2007, 2010 and 2013 have been added into the classic interface.
| | | |
| --- | --- | --- |
| | | It includes Classic Menu for Word, Excel, PowerPoint, OneNote, Outlook, Publisher, Access, InfoPath, Visio and Project 2010 and 2013. |
| | | It includes Classic Menu for Word, Excel, PowerPoint, Access and Outlook 2007. |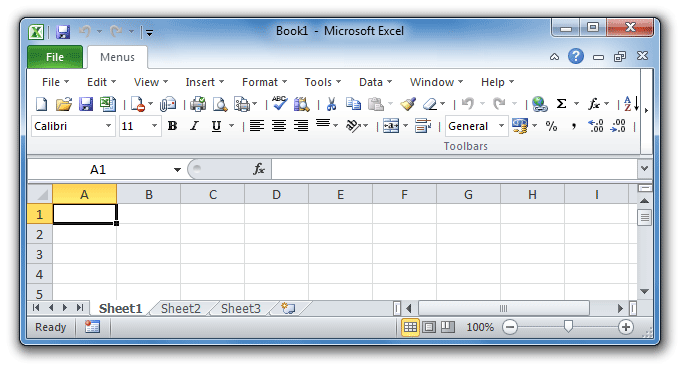 Screen Shot of Classic Menu for Excel