Where is Superscript and Subscript in Microsoft Excel 2007/2010/2013?
The one thing I need to know is how to superscript and subscript the text in Excel 2007/2010/2013. Searching for the function in the ribbon is time-consuming. If you also have suffered from this issue, then just don't worry again. The article here points out where the superscript and subscript has been located in the Ribbon.
Find the feautre on Classic Menu

Use the Classic Menu for Excel 2007/2010/2013/2016 to get back the familiar 2003/XP(2002)/2000 style menus and toolbars in your new Excel 2007, 2010, 2013 and 2016 ribbon interface.
Select the text you want to strikethrough

On Menus tab, click Format menu

Click Format Cells

In the Format Cells dialog, check the Superscript or Subscript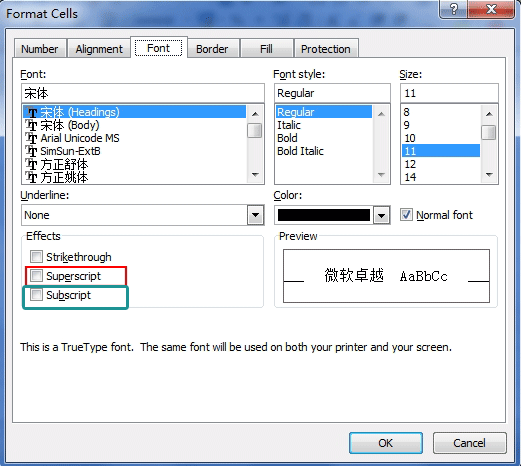 ---
The ribbon interface is a bit difficult to get the Format Cell dialog. Just look at the following picture, you will be clear about how to get it.
Also, select the text you want firstly

Click Home tab

Move to Front group

Click the little square with an arrow in the right bottom of the group.

Then the Format Cell dialog will pop up as the way we mentioned before, and you can choose to Superscript or Subscript the text.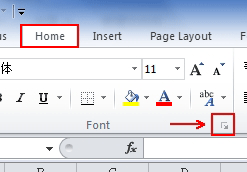 ---
More Related Articles...
Classic Menu for Office
Brings the familiar classic menus and toolbars back to Microsoft Office 2007, 2010, 2013 and 2016. You can use Office 2007/2010/2013/2016 immediately without any training. Supports all languages, and all new commands of 2007, 2010, 2013 and 2016 have been added into the classic interface.
| | | |
| --- | --- | --- |
| | | It includes Classic Menu for Word, Excel, PowerPoint, OneNote, Outlook, Publisher, Access, InfoPath, Visio and Project 2010, 2013 and 2016. |
| | | It includes Classic Menu for Word, Excel, PowerPoint, Access and Outlook 2007. |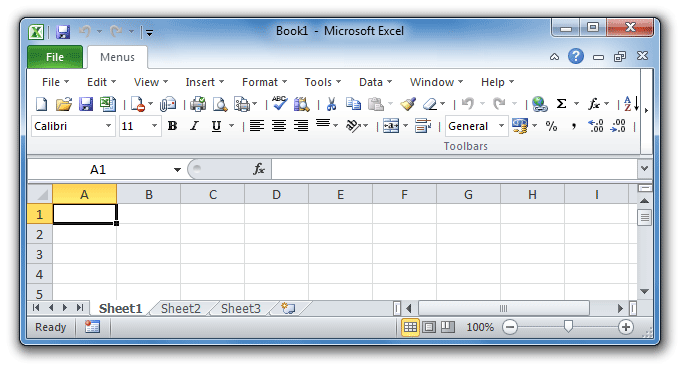 Screen Shot of Classic Menu for Excel