Where is Account Settings in Microsoft Outlook 2010?
Sometimes your account server may change, or you want to add a new e-mail address to your Outlook 2010, at this time, Account Settings leads the role. This article is telling you how to find the Account Settings in the ribbon of Microsoft Outlook 2010, whether you have classic menus and toolbar or not.

On Menus tab, you can obviously see Tools menu next to Actions menu on the toolbar. Click Tools to bring up the tools drop-down menu and you can see Account Settings at the bottom.
See it below: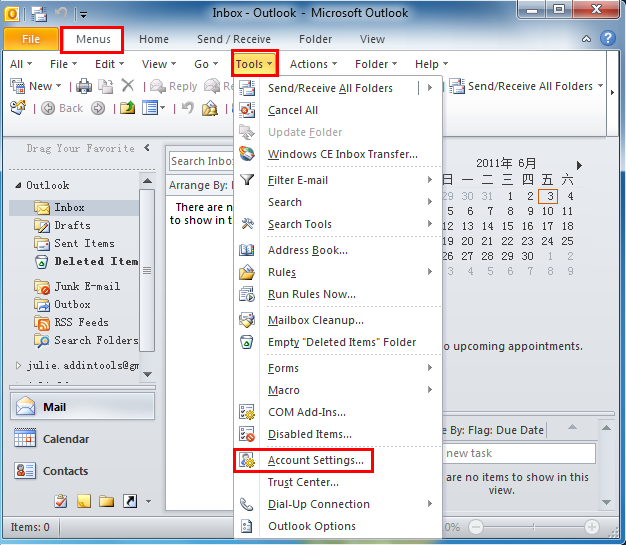 1. Click Account Settings;
2. In the Account Settings window, you can customize the acccount settings, such as how your name is displayed to other peopler, you can also add or remove an account on the Email tab.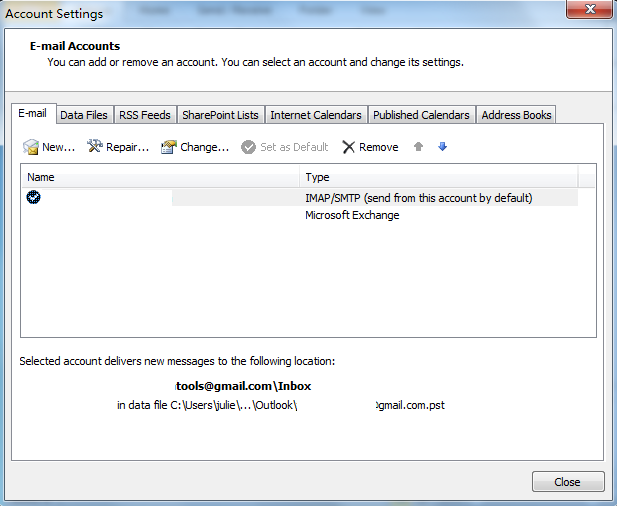 ---
In Microsoft Outlook 2010, on the File tab, Select Info and under Account Information panel you can see Account Settings options, where you can create a new account, remove an account, modify settings for this account and configure additional connections.
See it below: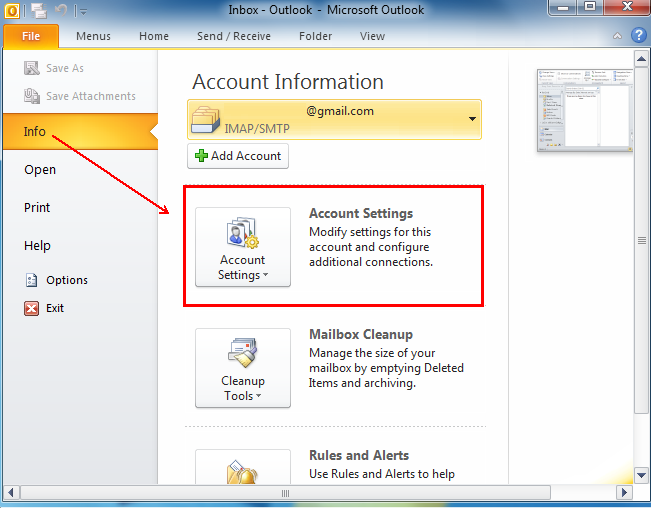 ---
What is Classic Menu for Office?
Brings the familiar classic menus and toolbars back to Microsoft Office 2007 and 2010, helps users get through the transition from Office 2003 to Office 2007/2010 and saves you money and energy of the training if you are upgrading your office.
2007 Suite

(includes Classic Menu for Word, Excel, PowerPoint, Access and Outlook 2007)

Ribbon Customizer for Office
(Support Customizing Feature)

Classic Menu for Office Product Family




2010 Program

2010 Suites

(includes Classic Menu for Word, Excel, PowerPoint, Access, Outlook, InfoPath, Publisher, Visio and Project 2010)