Where is Attach File Control in Microsoft InfoPath 2010 and 2013?
Attach file is not only available in Outlook when inserting files in the mail, but also can be inserted as a control on the form template. This feature can be named File Attachment control in Microsoft InfoPath 2010, enabling you to insert files which will be encoded and saved with the form. This article is to tell you how to find file attachment control in InfoPath in two ways.
On the Menus tab, click Insert menu and it brings up a drop-down menu. Click Controls and you can see File Attchment in the Objects task pane from the level 2 drop-down menu.
See it below: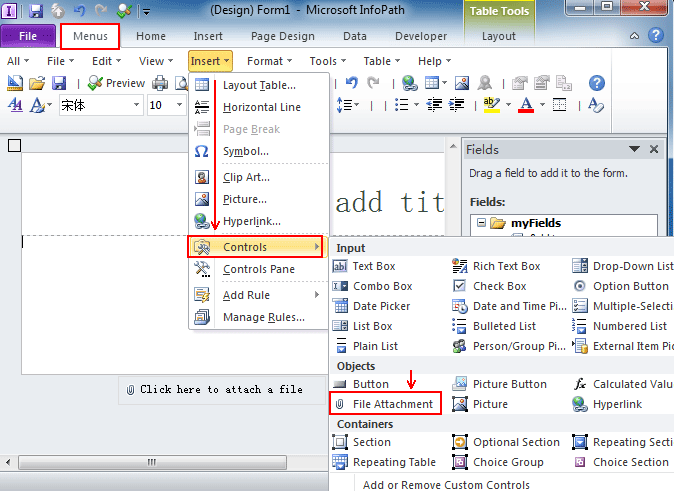 ---

Start Microsoft InfoPath 2010/2013, design a new blank form, on the Home tab, in the Controls group, click the arrow below Controls and it will drop down a menu. And now you can see File Attachment in the Objects task pane from the drop-down menu.
See it below: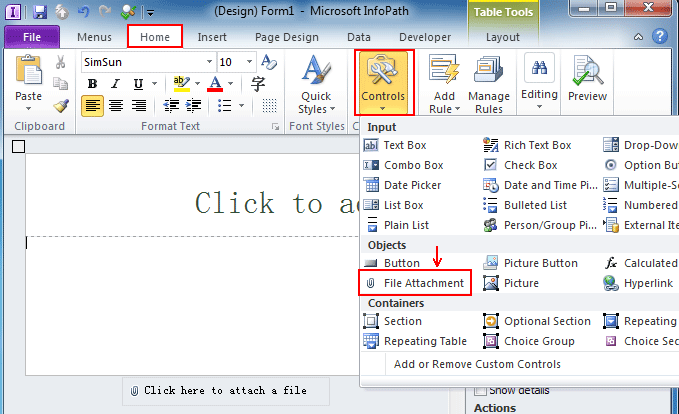 Note that for security reasons, not all types of files can be attached to a form, and certain type of files (like .exe, .com, .bat, etc.) are blocked being attached in the form templates.

---
All new features and commands of Office 2010, 2013, 2016, 2019 and 365 have been added to the menus and toolbars;
Without any training or tutorials after upgrading, users can work with Office 2010/2013/2016 immediately;
Easy to show or hide the classic menus, toolbars and ribbon tabs;
Easy to install and use. Supports all languages. Free download!
Easy to deploy to all computers in your company.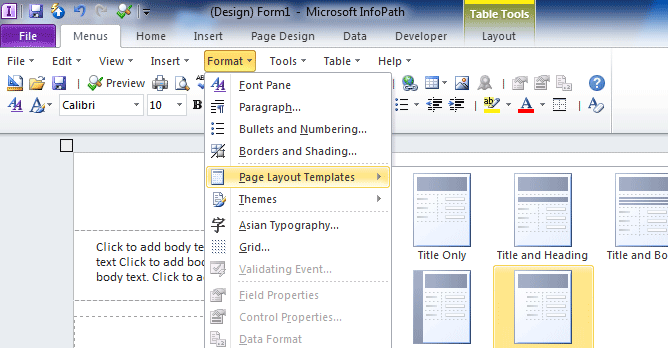 ---