About Office 2010, 2013, 2016, 2019 and 365 Menu and Toolbar
Easily get Office 2010/2013/2016/2019 Menus and Toolbars if you have Classic Menu
Classic Menu for Office 2010 and 2013 applications are designed to bring back Office 2003's old menus and toolbars, and makes Office 2010/2013/2016/2019 (includes Office 365) look like Office 2003. It adds the menu bar under Menus tab at far right of Ribbon. See figure 1:

Figure 1: Microsoft Office 2010's Toolbar
All Office 2003's drop down menus are collected and reappeared in ribbon of Microsoft Office 2010 and 2013. You can easily get Edit, Format, Tools, Window and Help Menu, to which there are no related Tabs corresponding in ribbon of Word 2010.

Click to know more information and free download Classic Menu for Office suites and programs.
Both added menus and toolbars contains original buttons of Office 2003 and new commands of Office 2010/2013. Especially in added drop down menus, all new features are added and easily to use. For example, In Word 2010, Classic Menu for Office 2010 adds Save as Word 97-2003 Document in File drop down menu and the Screenshot item in Insert drop down menu, which are new command in Microsoft Office 2010. See figure 2: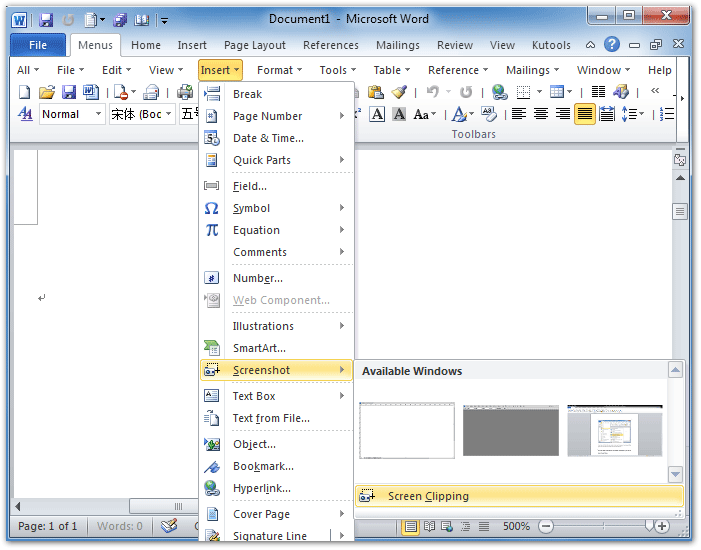 Figure 2: Microsoft Office 2010's Insert Menu
Classic Menu for Office 2010 and 2013 series contains 6 suites and 10 programs. It can bring old Office 2003's menus and toolbar to all Office 2010/2013/2016/2019 (includes Office 365) suites and applications. it is available for Word, Excel, PowerPoint, Outlook, Access, Project 2010/2013...
Seek for Every Item (of Old Menus/Toolbars) on Ribbon
The Ribbon takes place of old view with menus and toolbar in Microsoft Office 2010/2013. It is impossible to find out Microsoft Office 2010/2013/2016/2019 menu and toolbar in Ribbon at all.
Original menus items and toolbar buttons are grouped and sorted into different tabs by functionalities. Some menus are corresponding to part of tabs, while some menu items are mixed and inputted into different tabs. It is hard to find out them out quickly.
---

Classic Menu for Office
Brings your familiar old menus and toolbars of Office 2003 (2002, 2000) back to Microsoft Office 2007, 2010, 2013 and 365. You can use Office 2007/2010/2013/2016 (includes Office 365) immediately and efficiently, and don't need any trainings or tutorials when upgrading to Microsoft Office (includes Word, Excel, and more ...) 2007, 2010 or 2013.
Screen Shot of Classic Menu for Word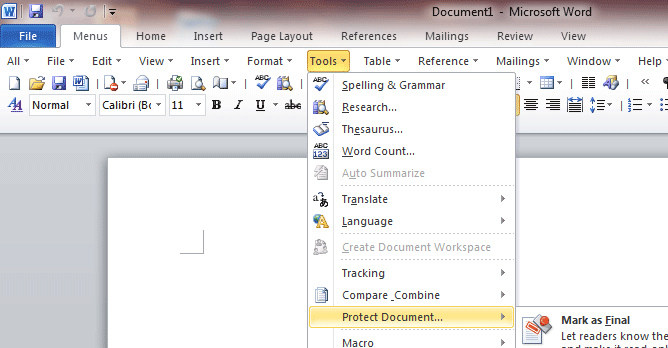 | | | |
| --- | --- | --- |
| | | It includes Classic Menu for Word, Excel, PowerPoint, Access, Outlook, OneNote, Publisher, InfoPath, Visio and Project 2010, 2013, 2016, 2019 and 365 (includes Office 365). |
| | | It includes Classic Menu for Word, Excel, PowerPoint, Access and Outlook 2007. |