Where is Create Linked Page in OneNote 2010 and 2013?
Linked page can be a power feature of Microsoft OneNote to switch between notes, web pages, Word and Presentations. How to create linked page? At first you need to find the Link command in the ribbon. This article is telling you methods of Linked Page whether Classic Menu installed or not.
On the Menus tab, click Insert menu and it brings up a drop-down menu. the you can see Link... at the bottom.
See it below: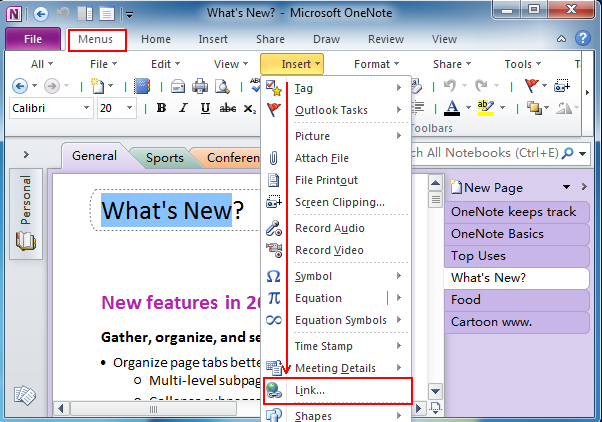 Click Link... option, the Link window appears. In the Address box, type the Internet address that the link should point to, or select the location where the link is linked to.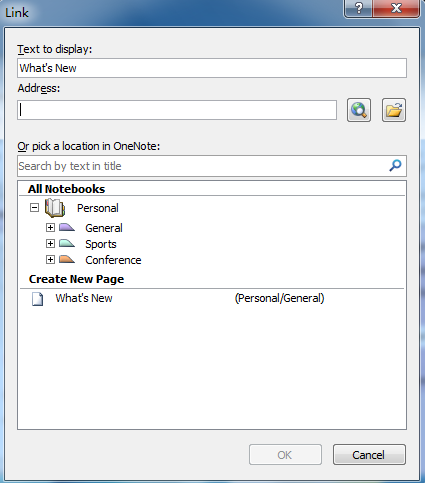 ---
On the Insert menu, in the Links group, click Link. The Link window will appears.
See it below: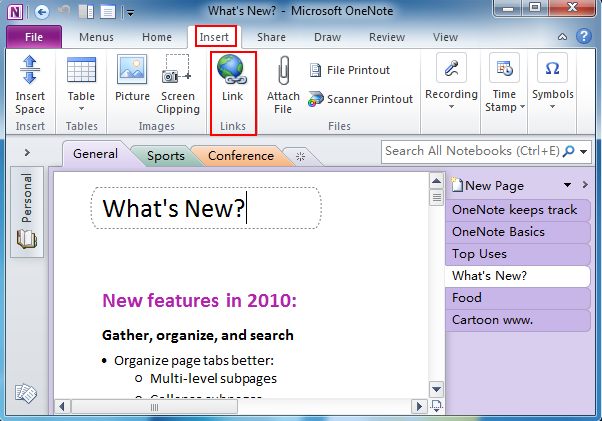 Note that keyboard shortcut Ctrl-Shift-T can also create a linked page, which will create a new linked page for whatever is currently selected (or the word in which the cursor is).

---
Classic Menu for Office
Brings the classic menus and toolbars back to Microsoft Office 2007, 2010, 2013, 2016, 2019 and 365. You can use Office 2007/2010/2013/2016 immediately and efficiently, and don't need any trainings or tutorials when upgrading to Microsoft Office (includes OneNote, Word, Excel and other programs) 2007, 2010 or 2013.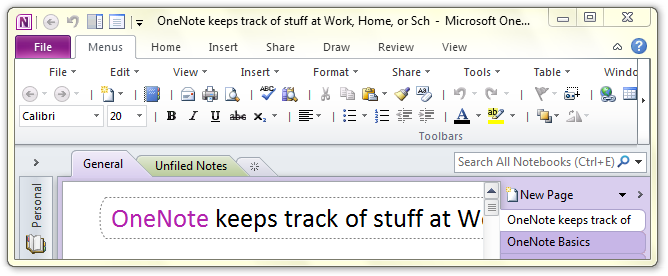 Classic Menu for OneNote 2010

Free Download, Full Features!
| | | |
| --- | --- | --- |
| | | It includes Classic Menu for Word, Excel, PowerPoint, OneNote, Access, Outlook, Publisher, InfoPath, Visio and Project 2010, 2013, 2016, 2019 and 365. |