Where is Instant Search in Microsoft Outlook 2010 and 2013?
Instant Search can help you quickly find items in Microsoft Office Outlook. And the Instant Search pane is always available to display the items found in all of your Outlook views, such as Mail, Calendar, and Contacts. If you are new to the ribbon, this article provides two ways of how to find the Instant Search in Microsoft Outlook 2010 and 2013.
Classic Menu brings back the classic style interface back to the ribbon of Microsoft Outlook 2010 and 2013, making it easy to switch between classic style view and ribbon. You can find the Instant Search like this:
Click on the Menus tab;
Click Tools menu;
Select Search from the drop-down menu;
At the top of the submenu is Instant Search.
See Fig.1: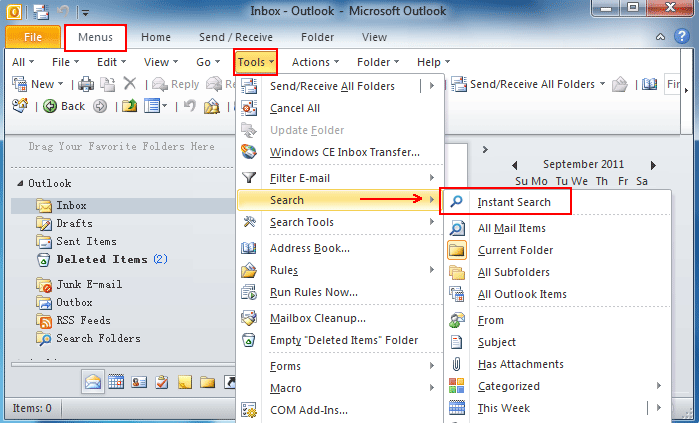 Fig.1
Click Instant Search, it will add a Search tab in the ribbon. You can select a folder, a type or a category for the search. Or just enter the key words into the search inbox for the results. If you would like to close the Instant Search, just click Close Search in the ribbon.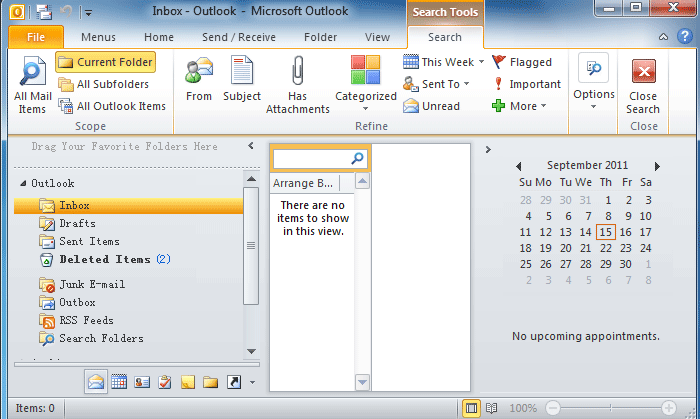 Fig.2

---
Instead of in the ribbon, Instant Search is displaced at the top of the Instant Search Pane between Navigation Pane and Reading Pane. Obviously you can see the Search Inbox with a magnifier icon, and that is Instant search. Put a click in the search box, or press Ctrl+E, it is available to enter the interface of Instant Search, where you can find the items you want in your Outlook 2010 and 2013.
See Fig.3: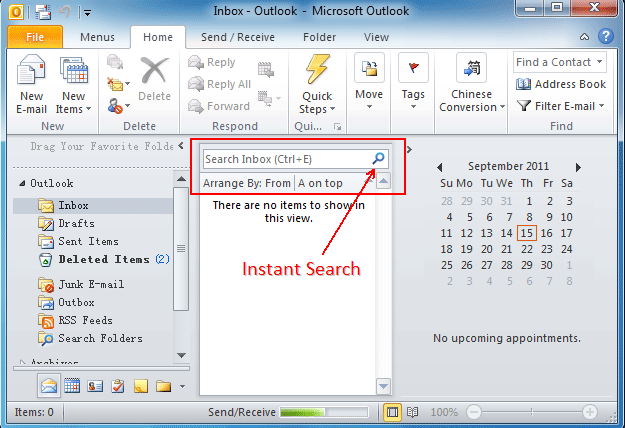 Fig.3

---
What is Classic Menu for Office/Outlook
Brings the familiar classic menus and toolbars back to Microsoft Office 2007, 2010, 2013, 2016, 2019 and 365, helps users get through the transition from Office 2003 (or 2002, 2000) to Office 2007, 2010 or 2013, and saves your money and energy on training if you are upgrading your Office.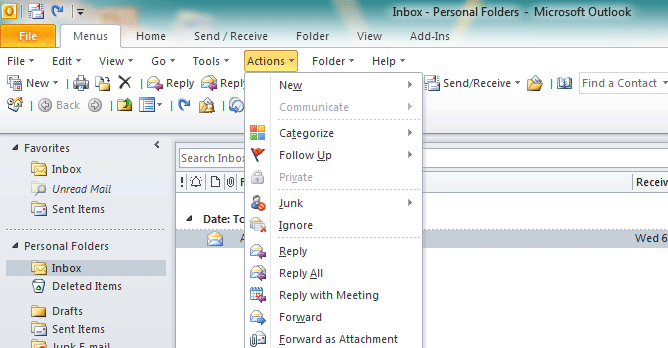 | | | |
| --- | --- | --- |
| | | It includes Classic Menu for Word, Excel, PowerPoint, Access, Outlook, OneNote, Publisher, InfoPath, Visio and Project 2010, 2013, 2016, 2019 and 365. |
| | | It includes Classic Menu for Word, Excel, PowerPoint, Access and Outlook 2007. |