Where is Junk Email Option in Microsoft Outlook 2010 and 2013
Sometimes we need to make some setting in the Junk Email so that the filtering and handling of Emails can be well done as you want. I just wonder where to get the Junk Email Option in Outlook 2010 and 2013, because the ribbon interface always gets me down. I know it is simple, but facing a totally unfamiliar UI, it turns out a frustrating thing for me. The article gives you two options to find out the Junk Email Option.
Just take Microsoft Outlook 2010 for example, which is as well as in Outlook 2013. With Classic Menu for Outlook 2010 and 2013 installed, you can click Menus tab to get back the classic style interface.
On Menus tab, click the Actions menu

Choose the Junk option from the menu

Junk Email Option lies in the bottom of the menu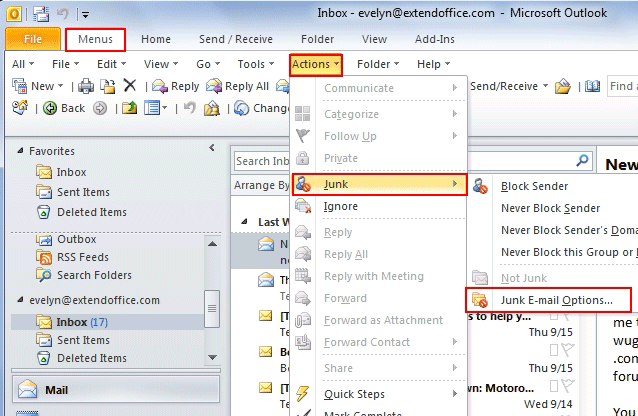 Fig.1

---
Open Outlook 2013 or 2010

Click Home tab

Move to Delete group

Click the down arrow next to the Junk button

Junk Email Option lies in the bottom of the menu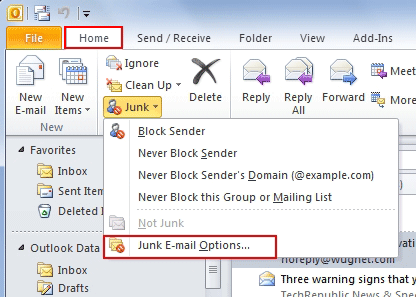 Fig.2
---
What is Classic Menu for Office/Outlook
Brings the familiar classic menus and toolbars back to Microsoft Office 2007, 2010, 2013, 2016, 2019 and 365, helps users get through the transition from Office 2003 (or 2002, 2000) to Office 2007, 2010 or 2013, and saves your money and energy on training if you are upgrading your Office.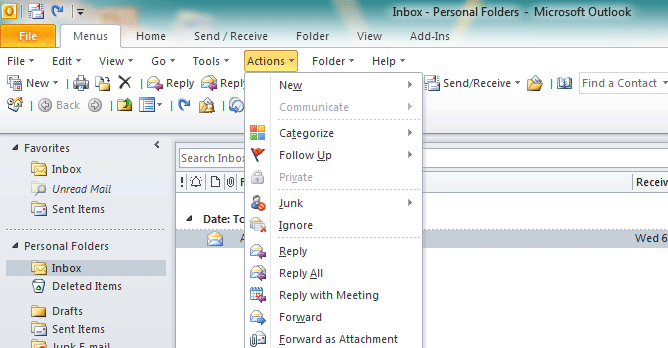 | | | |
| --- | --- | --- |
| | | It includes Classic Menu for Word, Excel, PowerPoint, Access, Outlook, OneNote, Publisher, InfoPath, Visio and Project 2010, 2013, 2016, 2019 and 365. |
| | | It includes Classic Menu for Word, Excel, PowerPoint, Access and Outlook 2007. |