Where is Search in Microsoft Outlook 2010 and 2013
Ribbon Interface of Microsoft Outlook 2010 and 2013 are different from classic style interface of Outlook 2003, and it is difficult to see search in the ribbon. But provided below still gives you methods to find Search whether Classic Menu software installed or not for your Office 2010/2013.
On Menus tab, you can obviously see Tools menu next to the Actions menu on the toolbar. Click Tools and it will bring up the Tools drop-down menu, from which you can easily see Search command. Point to Search, you can see more options about Search from the level 2 drop-down menu.
See it below: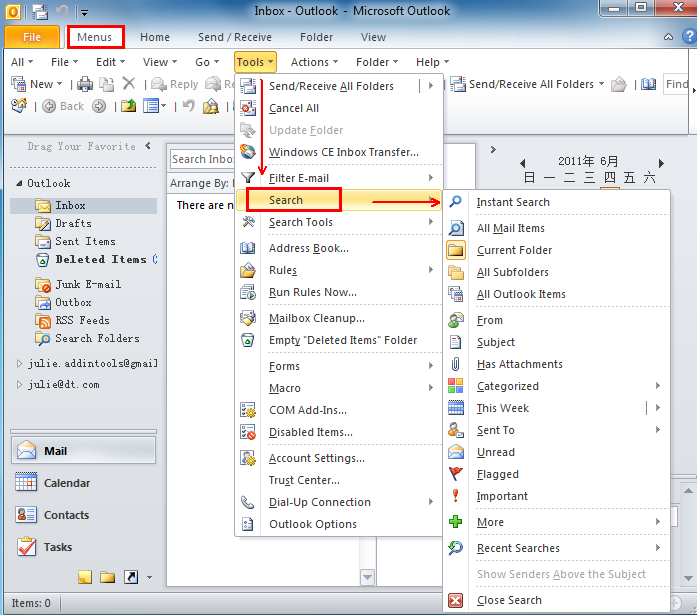 ---
In Microsoft Outlook 2010 and 2013, you can not see the Search command intuitively in the ribbon and need to find it in Outlook options.
1. On the File tab, click the Options to bring up the Outlook Options window.
See it below: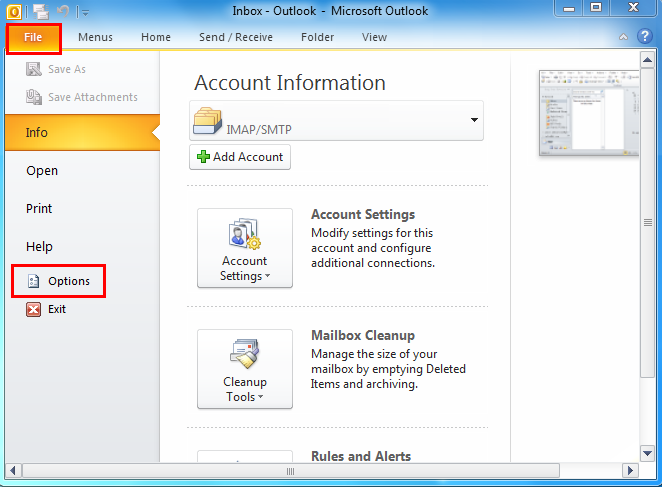 2. In Outlook Options window, the Search command is listed at the left pane. Click Search and you can see Instant Search, Wiindows Search and Search Results listed at the right part of the window.
See it below:

---
What is Classic Menu for Office/Outlook
Brings the familiar classic menus and toolbars back to Microsoft Office 2007, 2010, 2013, 2016, 2019 and 365, helps users get through the transition from Office 2003 (or 2002, 2000) to Office 2007, 2010 or 2013, and saves your money and energy on training if you are upgrading your Office.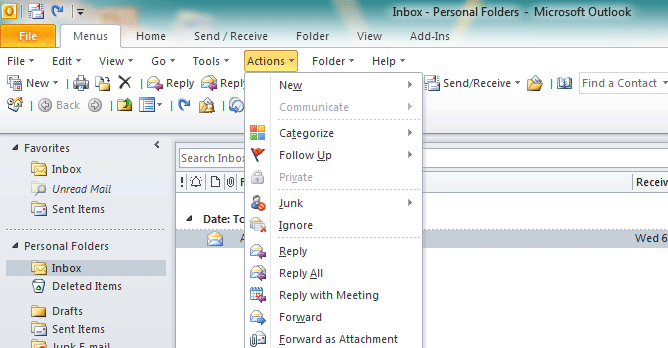 | | | |
| --- | --- | --- |
| | | It includes Classic Menu for Word, Excel, PowerPoint, Access, Outlook, OneNote, Publisher, InfoPath, Visio and Project 2010, 2013, 2016, 2019 and 365. |
| | | It includes Classic Menu for Word, Excel, PowerPoint, Access and Outlook 2007. |