Where is Header and Footer in Microsoft Project 2010 and 2013
Sometimes inserting header and footer is needed for adding page numbers, date, title, author name and so on. If you were using Project 2003 or 2007 before and shifting to Project 2010/2013/2016/2019 now, you will be a bit confused in finding out where the header and footer are in the new Ribbon interface.
Click File >> Page Setup, (Shot 1), and a window for configuring the pages pops up, and you can insert header and footer there (see Shot 2).
Shot 1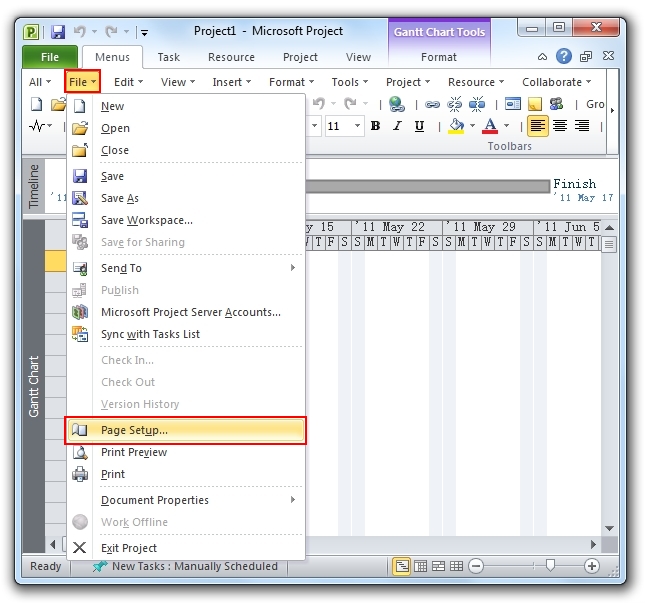 Shot 2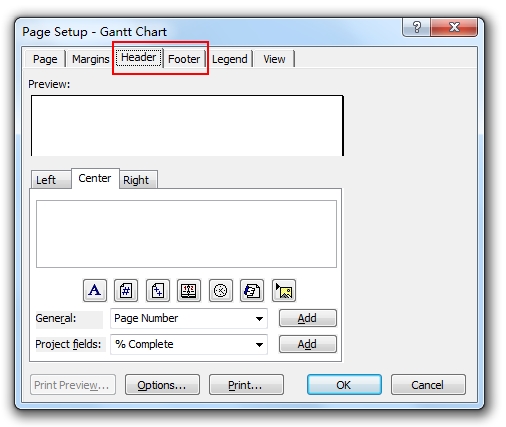 ---
---
Many users search a long time for this function in the Ribbon. Without Classic Menu, it still can be found but not be so intuitive. Here is the way to do it. Click the "File" tab, choose Print, and you will see the settings in the right pane. Click the Page Setup in the right bottom of the pane (which I have emphasized in Shot 3), then the same window (as Shot 2 shows) pops up, and you can insert header and footer there.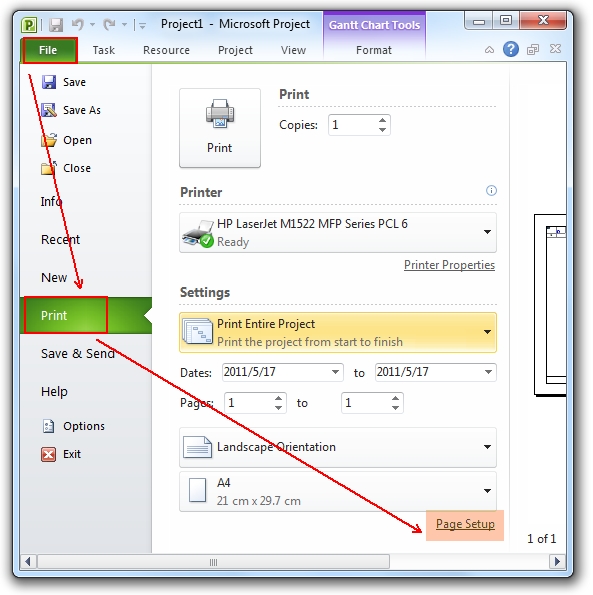 Shot 3
---
Brings classic menus and toolbars to Project 2010/2013/2016 and other applications of Office 2010/2013.
All new features and commands of Office 2010, 2013, 2016, 2019 and 365 have been added to the menus and toolbars;
Without any training or tutorials after upgrading, users can work with Office 2010/2013/2016 immediately;
Easy to show or hide the classic menus, toolbars and ribbon tabs;
Easy to install and use. Supports all languages. Free download!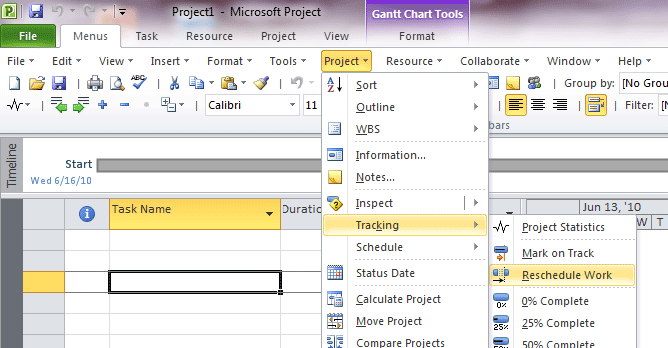 ---