Where is Shape Menu in Microsoft Visio 2010 and 2013
There is obviously not shape menu on the ribbon interface of Microsoft Visio 2010 and 2013, as all the items of shape menu have been scattered to display at different places in the ribbon. It is easy to bring back shape menu in Microsoft Visio using classic menu style, or you can choose to find those items one by one searching the ribbon.
With classic menu style, Classic Menu for Office Software allows you to find shape menu like in Visio 2007 and Visio 2003. On the Menus tab, you can see Shape menu outlined in red.
See it below: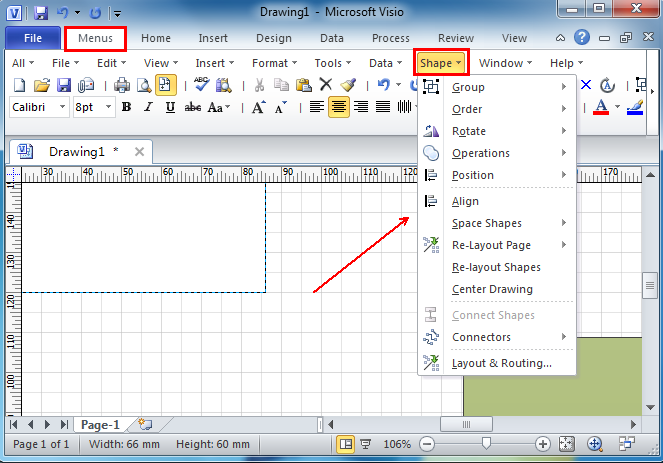 ---
Unlike classic menu style interface, you can not find all the items from a group in shape menu, like Group, Order, Operations, Position, Space Shapes and Connectors, etc. The below instructions will list some way to find parts of shape menu commands in the ribbon.
Take Position for example, on the Home tab, go to the Arrange group at the right corner, and you can see the Postion dialogue box. Click Position, and you will find Auto Align, Space Shapes and Rotate.
See it below: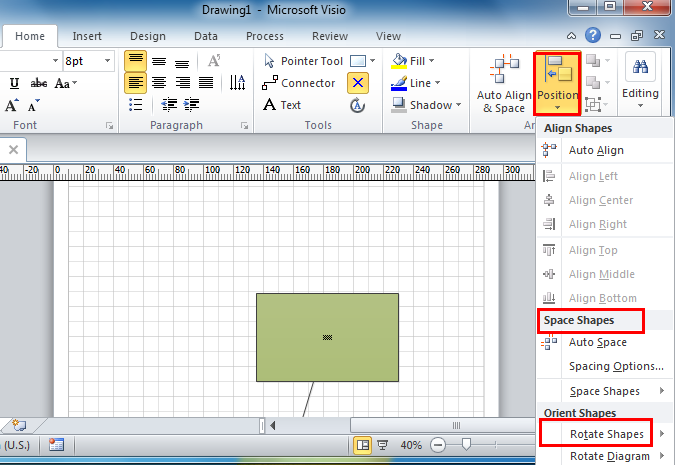 Also, on the Design tab, Re-Layout Page and Connectors commands can be found at the rightmost hand in the ribbon. But if you want to know where Operations lies in the ribbon, sorry that operations is not in the ribbon and you have to customize it by yourself.
See it below: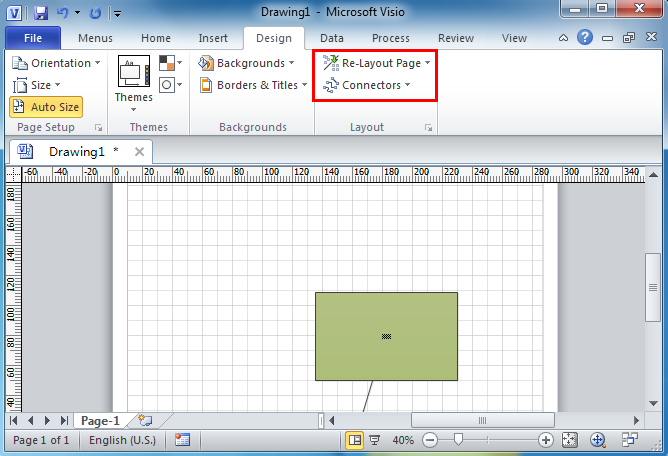 ---
What is Classic Menu for Office?
Classic Menu for Office 2010, 2013, 2016, 2019 and 365 is based on Micorsoft standard add-in technology, and designed for the users who are used to the interface of Office 2003/2002/2000. It shows the familiar classic menus and toolbars in Microsoft Office (includes Visio) 2010/2013, helps users get through the transition from 2003 to 2010, 2013, 2016, 2019 and 365, and saves money and time on training.
All new features and commands of Visio 2010, 2013, 2016, 2019 and 365 have been added to the menus and toolbars;
Without any training or tutorials after upgrading, users can work with Visio 2010/2013/2016 immediately.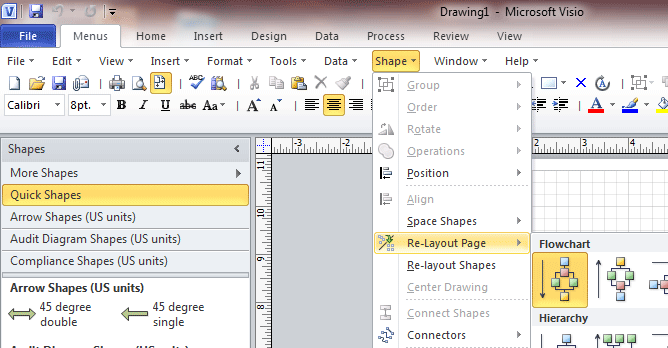 | | | |
| --- | --- | --- |
| | | It includes Classic Menu for Word, Excel, PowerPoint, OneNote, Outlook, Publisher, Access, InfoPath, Visio and Project 2010, 2013, 2016, 2019 and 365. |