Where is Union in Microsoft Visio 2010 and 2013?
Upgrading to Microsoft Visio 2010 or 2013, you may find it hard to find the visio shape union in the ribbon. Exactly speaking, this shape union command does not exist in the ribbon of visio 2010 and 2013. Then, how and where to find the shape union which can be seen in Visio 2007 and visio 2003? Don't worry, the following ways will guard you to find Union in Visio 2010 and 2013.
Go to Menus tab, click Shape menu and click Operations from the drop-down men, and then you will see the Union command from the level 2 drop-down menu.
See it below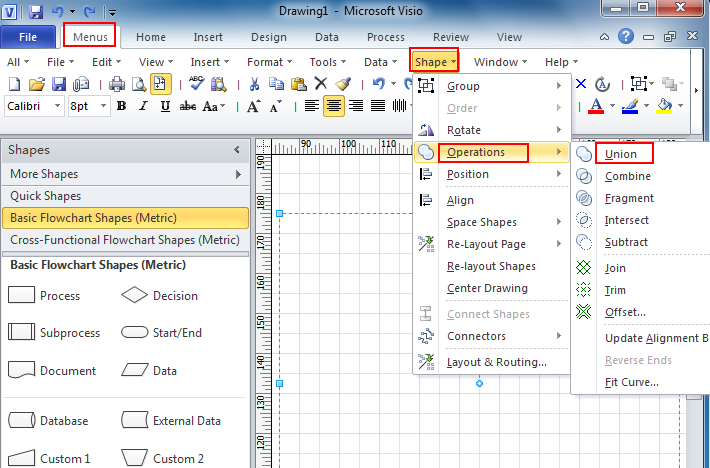 ---

Union can't be available on the ribbon without the classic menu style interface, but you can customize it and let this union command lying on the ribbon if you often use this shape union command.
1. In Microsoft Visio 2010, click File tab and then Options, it will bring up the Visio Options window.
See it below: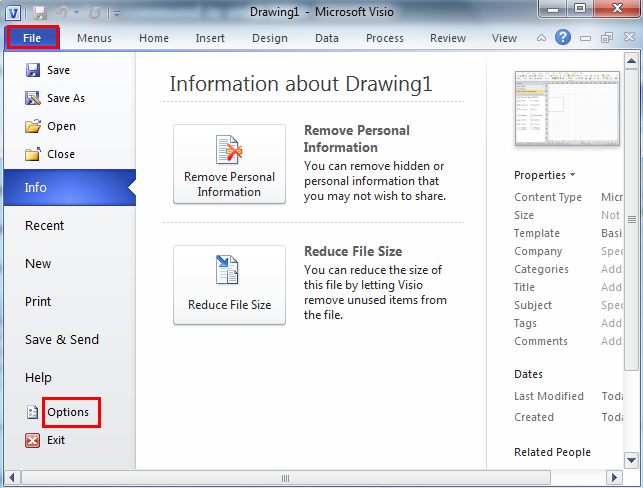 2. Click Customize Ribbon tab in the Visio Options window, and selet Commands Not in the Ribbon from the Choose commands from pull-down box, and then scroll to find the Union in the below box. Click New Tab/New Group button to creat the position where you want union in the ribbon, then click Add button and OK button.
See it below: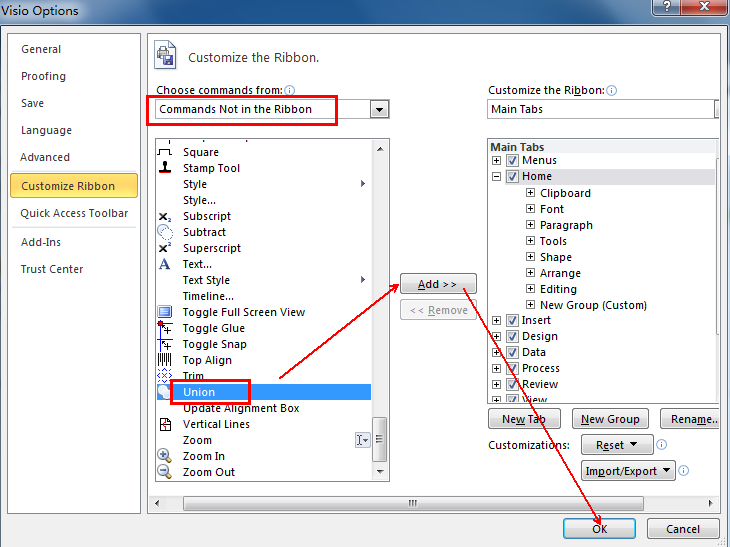 3. Navigate to the ribbon, and now you will see Union in New Group added at the left corner under Home tab.
See it below: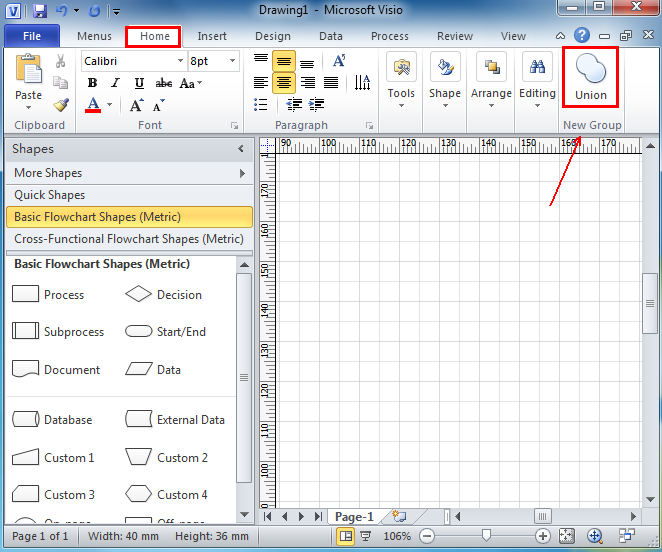 ---
What is Classic Menu for Office?
Classic Menu for Office 2010, 2013, 2016, 2019 and 365 is based on Micorsoft standard add-in technology, and designed for the users who are used to the interface of Office 2003/2002/2000. It shows the familiar classic menus and toolbars in Microsoft Office (includes Visio) 2010/2013, helps users get through the transition from 2003 to 2010, 2013, 2016, 2019 and 365, and saves money and time on training.
All new features and commands of Visio 2010, 2013, 2016, 2019 and 365 have been added to the menus and toolbars;
Without any training or tutorials after upgrading, users can work with Visio 2010/2013/2016 immediately.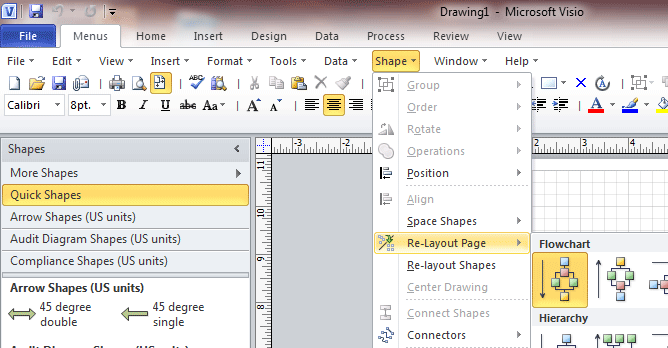 | | | |
| --- | --- | --- |
| | | It includes Classic Menu for Word, Excel, PowerPoint, OneNote, Outlook, Publisher, Access, InfoPath, Visio and Project 2010, 2013, 2016, 2019 and 365. |