Classic Menu for Office 2010 (Official Website, Free Edition, 32 and 64 bit)
Show Classic Menus and Toolbars on Ribbon of Microsoft® Office 2010
---

The software brings familiar classic menus and toolbars of Microsoft Office 2003 to the Ribbon of Microsoft Office 2010 and allow you to work with Microsoft Office 2010 as if it were Office 2003, XP and 2000.

The software is free for personal non-commercial (home computers) use. If you are using Microsoft Office 2010, or using other suites of Microsoft Office 2010 in your home computers, the software is suit for you. Full features and functions, no fee, no limitation!





Description
Screen Shots
Download
FAQ

New Features of 2010
The new features and commands of Microsoft Office 2010 have been added into the classic style interface. The Office 2010 ribbon tabs are kept fully intact, so you can truly get the best of both worlds.

Original Functions of 2003 and 2007
With Classic Menu for Office, you can still enjoy many Office 2003/2007 functions which have been removed from the ribbon of Office 2007 and 2010 by Microsoft.

Familiar Keyboard Shortcuts
User can browse the whole menus with keyboard shortcuts (insert Q into the original shortcuts of Office 2003. For example: press Alt + T to open the "Tools" menu in Office 2003, you just need to press Alt, Q, T to open the "Tools" menu in Office 2010).

International Languages
The software supports all languages that are supported by Microsoft Office Professional Plus 2010 including: English, French, German, Italian, Spanish, Portuguese, Japanese, Dutch, Chinese, and more. If you change the language of Office 2010, the language of Classic Menu will automatically change.

Easy Install and Uninstall
Installing the software is much easier than other Add-ins for Microsoft Office. The installation is just like other common software. You can select any classic menu components as following when you installing.

Easy to manage
Easy to show or hide tabs of Ribbon
Easy to show or hide the classic menus and toolbars
You can change the position of the classic menus tab

More Features
Faster startup.
Small File Size: only6.6 MB, downloads quickly.
Quickly find and execute the command that you want.
Ribbon and Classic Interface are both available at all times.
Begin to use Microsoft Office 2010 Suites and Applications immediately without any training or tutorials.
The software is fully compatible with Microsoft Windows XP, Windows Vista (32/64), Windows 7 (32/64), Windows Server 2003 and 2008 (32/64), Windows Terminal Server and Citrix System.
Word 2010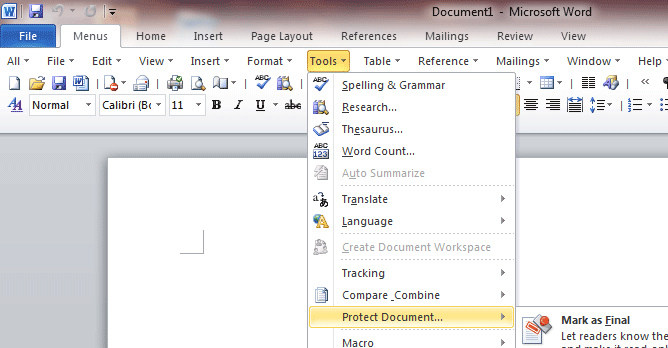 Excel 2010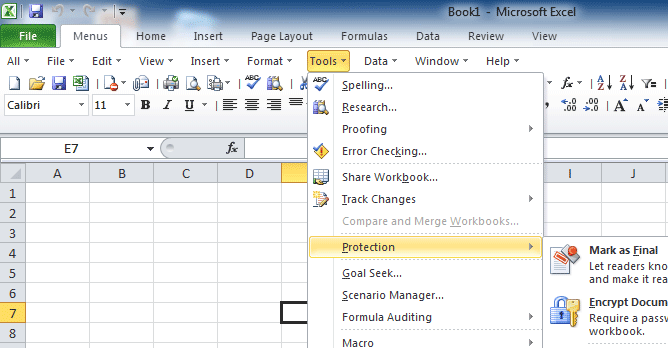 PowerPoint 2010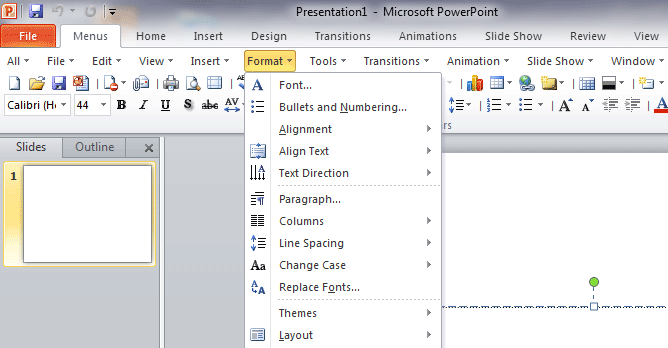 Did you use Office 2003, XP, 2000 or 2007 Before?

If yes, with the add-in, you don't need any training or tutorials after upgrading to Microsoft Office 2010. To those who are not so familiar with Microsoft Office 2010, the menus must be great help and give you a smooth learning curve. It helps improve your working manner and productivity.

If not, the software will help you to learn and study the Microsoft Office 2010 in another way - classic interface. With this way, you can quickly browse and call all features in text mode of menus and don't need to remember every icon style.
*1: Classic Menu for Office 2010 is Only Free for Personal Non-Commercial use. You must install and purchase the following suites of Classic Menu for Office 2010 for commercial use.
*2: Classic Menu for Office 2010 only includes Classic Menu for Word, Excel® and PowerPoint®2010. If you want to use more Classic Menu Programs (for OneNote®, Outlook®, Access®, InfoPath®, Publisher, Visio® and Project), please select one of the following suites.

Easy Deploying in Enterprises and Organizations
We provide Microsoft Installer Package (MSI) for users from enterprises and organizations. Users can change default setting and enter license info into the package, and then deploy the software to all client computers in their enterprise or organization, don't need to install the software on the computers one by one.

Increase Productivity and Reduce Training Costs
Help your people to do more with technology without having to learn specialized skills. Your members don't need training or tutorials any more after upgrading to Microsoft Office Professional Plus 2010 programs. Get the software to equip your enterprise or midsize business for success, help increase productivity and reduce training costs.

64-bit and 32-bit are available
The Classic Menu for Office 2010 not only supports 32-bit, but also supports 64-bit of Microsoft Office 2010 now. The 64-bit edition is designed for the users who routinely use very large documents or spreadsheets that need more than 2 GB of memory.
How could I use the Classic Menu for Office 2010 for commercial use?
Please install and purchase one of the following Classic Menu for Office Suites.
We are computer manufacturer, could we distribute these software with our new computers?
Yes, sure. But please mention the license term of the software. Please read User License Agreement. If you have any problems Please send email to support@addintools.com.
Join Free Email Mailing List

Addintools invites you to subscribe to our monthly free email newsletter. It provides information about coupon code, latest updates of products and software news of www.AddinTools.com and www.ExtendOffice.com. We won't spam you with unwanted emails, nor share your information with any other company.
We send no more often than one time per month. Just take a few seconds to subscribe to our newsletter and you will stay up to date with your software from Addintools.

For Commercial Use
These software are free for personal non-commercial use (home computers) only. License is required if you apply these software for commercial purpose, nonprofit, or revenue generating business activities, or by any government organizations.
Read User License Agreement | Purchase Licenses Now

*Microsoft and the Office logo are trademarks or registered trademarks of Microsoft Corporation in the United States and/or other countries.