Where is the Check Mark Symbol in Microsoft Excel 2007, 2010, 2013, 2016 and 2019
Find out the Check Mark Symbol at ease if you have Classic Menu for Office
Classic Menu for Office enable all your use habit adopted in Excel 2003/XP(2002)/2000 are valid in Excel 2007/2010/2013.
Step 1: Click the Menus tab;
Step 2: Click the Insert drop down menu
Step 2: Find out the Symbol item.
The Figure 1 and Figure 2 may help you more.
Step 3: Click the Symbol item, then you will view : the Symbol dialog box; the figure 2 may help you follow these steps easily.
Step 5: Click the Symbols tab;
Step 6: Select the Wingdings from the Font drop down box;
Step 7: Move the Scroll bar to the bottom, and you will view the Check Mark symbols.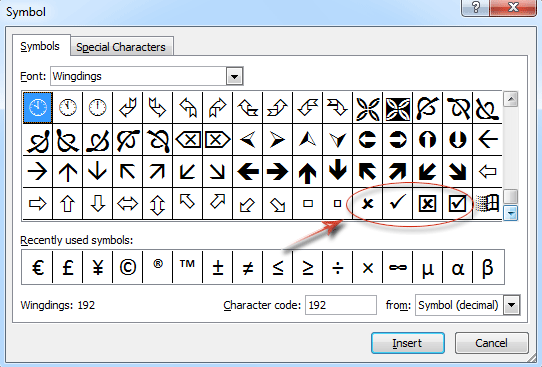 Figure 2: Symbols dialog box
More Classic Menu for Office...
---
Find out the Check Mark Symbol in Ribbon if you do not have Classic Menu for Office
Click the Insert tab;
Go to Text group;
Click the Symbol button;

Figure 3: Symbols button in Ribbon
After clicking the symbol button, you will enter the Symbol dialog box. You can just follow the steps we mentioned above to find out the Check Mark Symbols.
---

More Tips for Microsoft Excel 2007, 2010, 2013, 2016 and 2019
Classic Menu for Office
Brings the familiar classic menus and toolbars back to Microsoft Office 2007, 2010, 2013 and 2016. You can use Office 2007/2010/2013/2016 immediately without any training. Supports all languages, and all new commands of 2007, 2010, 2013 and 2016 have been added into the classic interface.
| | | |
| --- | --- | --- |
| | | It includes Classic Menu for Word, Excel, PowerPoint, OneNote, Outlook, Publisher, Access, InfoPath, Visio and Project 2010, 2013 and 2016. |
| | | It includes Classic Menu for Word, Excel, PowerPoint, Access and Outlook 2007. |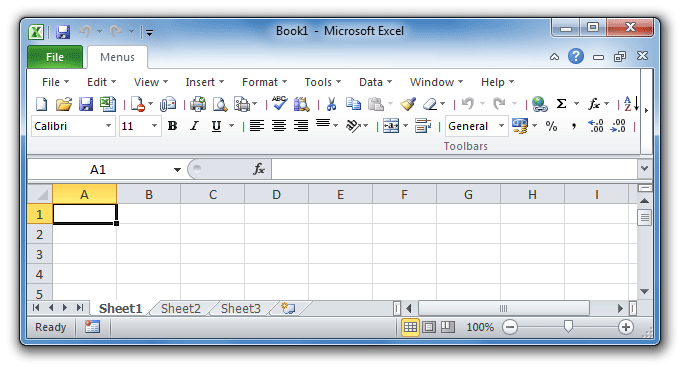 Screen Shot of Classic Menu for Excel