Where is the Print Preview in Microsoft Excel 2010 and 2013
In Microsoft Excel 2003, users can edit a worksheet before printing under "Print Preview" mode, such as zoom in and zoom out, set up pages, and provides an X button to close Print Preview. When upgrade to Microsoft Excel 2010 and 2013, they may be greatly different. Do you imagine use the Excel 2010/2013/2016/2019 function under the Excel 2003 interface? This article provides the ways to get the Print Preview, both with an add-in Classic Menu for Excel and in New Ribbon.
Method A:
With Classic Menu for Excel 2010 and 2013 installed, there will be a fast way in finding the Print Preview button. Click the Menus tab, and get the Print Preview button in the toolbars. The following picture shows its position as clear as possible.

Method B:
Click Menus tab
Click File tab, move to Print Preview.
Click Print Preview, and there will be a Print Preview window popping up, just as what you use in Excel 2003.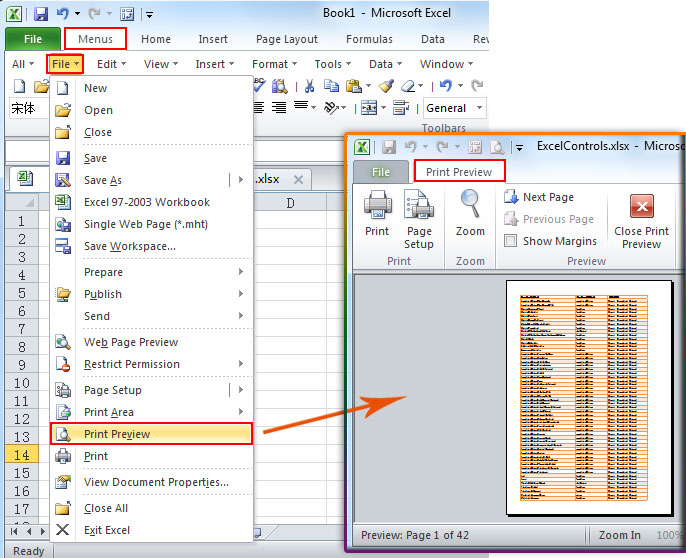 ---
Excel 2010/2013/2016/2019 improves and redesigns the backstage, which has added Print option into it. It combines the Print dialog, the most common Page Setup elements, and Print Preview. To get Print Preview, here is a simple way to go.
Click File tab.
Move to Print tab

Or use the shortcut key Ctrl + P.
In this window, there are much more things you can do. By default you can set up printer, paper size , pages, and so on. The Print Preview function lies on the right of the window.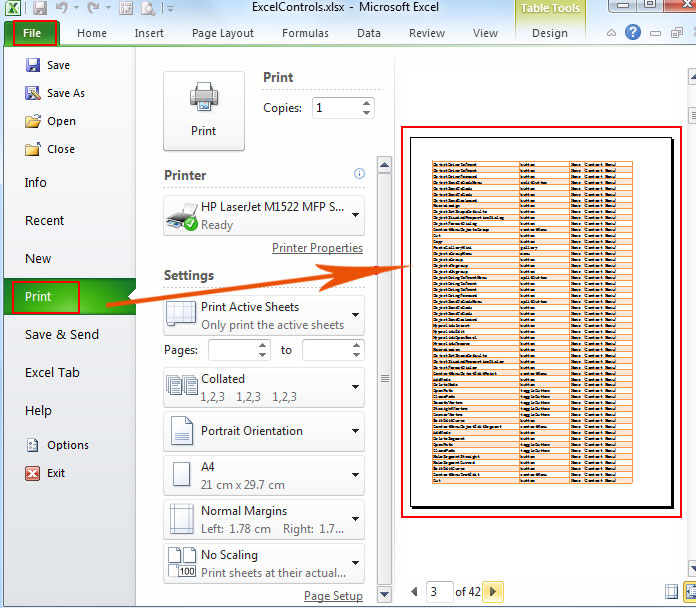 ---
More Related Articles...
Classic Menu for Office
Brings the familiar classic menus and toolbars back to Microsoft Office 2007, 2010, 2013, 2016, 2019 and 365. You can use Office 2007/2010/2013/2016 immediately without any training. Supports all languages, and all new commands of 2007, 2010, 2013, 2016, 2019 and 365 have been added into the classic interface.
| | | |
| --- | --- | --- |
| | | It includes Classic Menu for Word, Excel, PowerPoint, OneNote, Outlook, Publisher, Access, InfoPath, Visio and Project 2010, 2013, 2016, 2019 and 365. |
| | | It includes Classic Menu for Word, Excel, PowerPoint, Access and Outlook 2007. |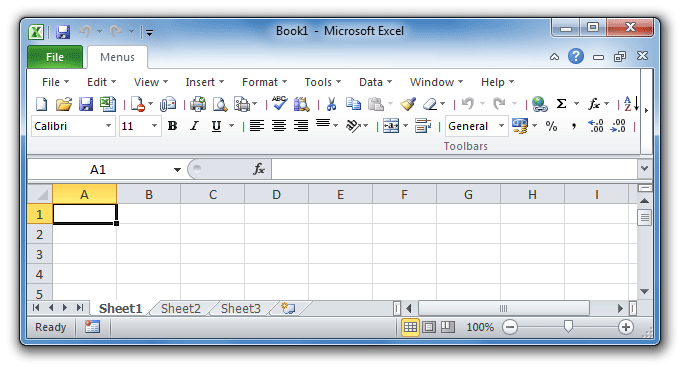 Screen Shot of Classic Menu for Excel