Where is Gantt Chart Wizard in Microsoft Project 2010 and 2013
How to find out the Gantt Chart Wizard? With Classic Menu for Project 2010 and 2013 installed, you can simply get it with only one step. Click Menus tab to get back the classic toolbars and menu and then, just click the arrow next to Format menu, and you will find the Gantt Chart Wizard in the drop down menu. Click it; you will see the wizard window pops up. You can follow the wizard to start the Gantt chart.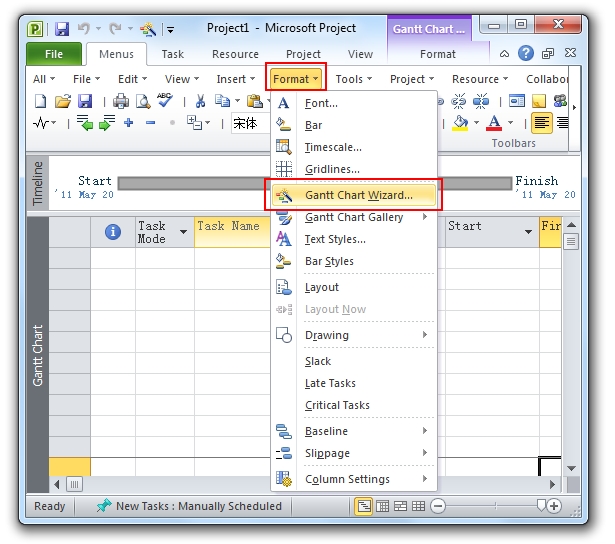 ---
Without Classic Menu for Project 2010 and 2013, I should say, it is so complicated to get the Gantt Chart Wizard, because this function has been hidden and will not be shown in the Ribbon. If you are eager to get the wizard, there are still several steps to go.
Click File Tab, and click "Options" item.
Click the Customize Ribbon in the Project Options window, and then, you will see Customize the Ribbon in the right pane. Choose Commands Not in the Ribbon by clicking the arrow, and then use the scroll bar to search for the Gantt Chart Wizard.
When finally find out the Wizard, click Add to add it into the Ribbon, and then click OK to finish the step.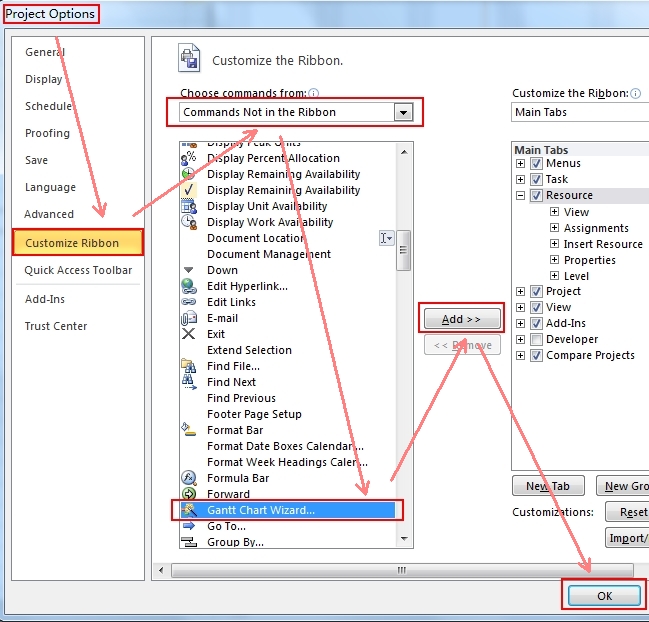 ---
---
More Related Articles...
---
Brings classic menus and toolbars to Project 2010/2013/2016 and other applications of Office 2010/2013.
All new features and commands of Office 2010, 2013, 2016, 2019 and 365 have been added to the menus and toolbars;
Without any training or tutorials after upgrading, users can work with Office 2010/2013/2016 immediately;
Easy to show or hide the classic menus, toolbars and ribbon tabs;
Easy to install and use. Supports all languages. Free download!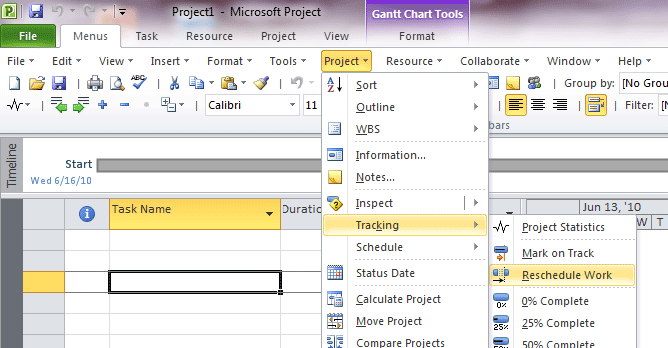 ---