Where is Insert Summary Task in Microsoft Project 2010 and 2013
Summary Task in Microsoft Project helps gathering the task time and duration in Project, and then well organizing the task in order. Many users who are not familiar with Project will feel hard to find out where to insert a summary task, especially in Project 2010/2013/2016/2019 which has changed to a Ribbon interface. A way to easily find out where to get the Insert Summary Task function is right here.
Now let's see where the Insert Summary Task function is in the Project 2010 and 2013.
With Classic Menu for Project 2010 and 2013 installed, you can click Menus tab to get back the classic style interface. Then, just go to Insert and click the arrow, you will find that the Summary Task stays in the bottom of the drop down menu.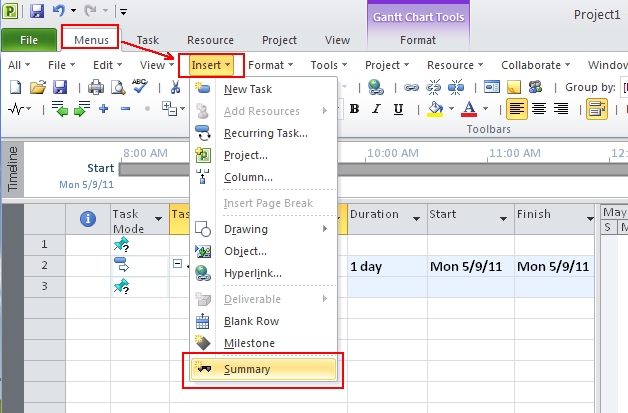 ---
Click Task tab, go to the Insert group, and you can see the Summary icon in the top of the group. It is so simple that won't take times to find it.

---
More Related Articles...
---
---
Brings classic menus and toolbars to Project 2010/2013/2016 and other applications of Office 2010/2013.
All new features and commands of Office 2010, 2013, 2016, 2019 and 365 have been added to the menus and toolbars;
Without any training or tutorials after upgrading, users can work with Office 2010/2013/2016 immediately;
Easy to show or hide the classic menus, toolbars and ribbon tabs;
Easy to install and use. Supports all languages. Free download!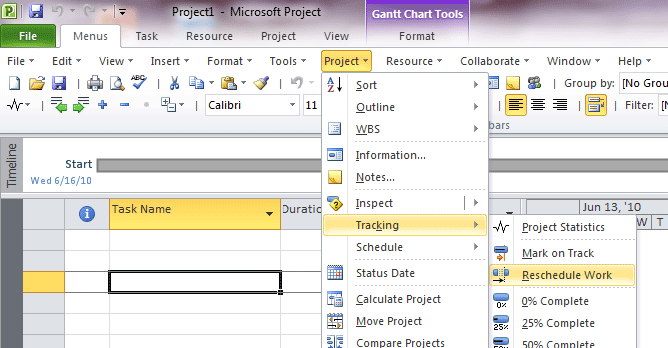 ---